TreasureCams was proud to sponsor local Western Mass queer erotic film festival "Voyeur" hosted by the Amethyst Brook Collaborative.
The film festival is THIS FRIDAY April 14th, at 10 Forward in Greenfield, MA.
Doors at 7 pm, show starts at 8!
Featuring works by local and national queerporn filmmakers, including many from the TreasureCams crew!
Award winning Queer Pornstar Chelsea Poe will be showcasing some pieces of her unique fetishporn.
TreasureCams superstar Victor Viero will be showcasing a sexy mouth fetish piece of erotic cinema for the very first time, showing off their split tongue.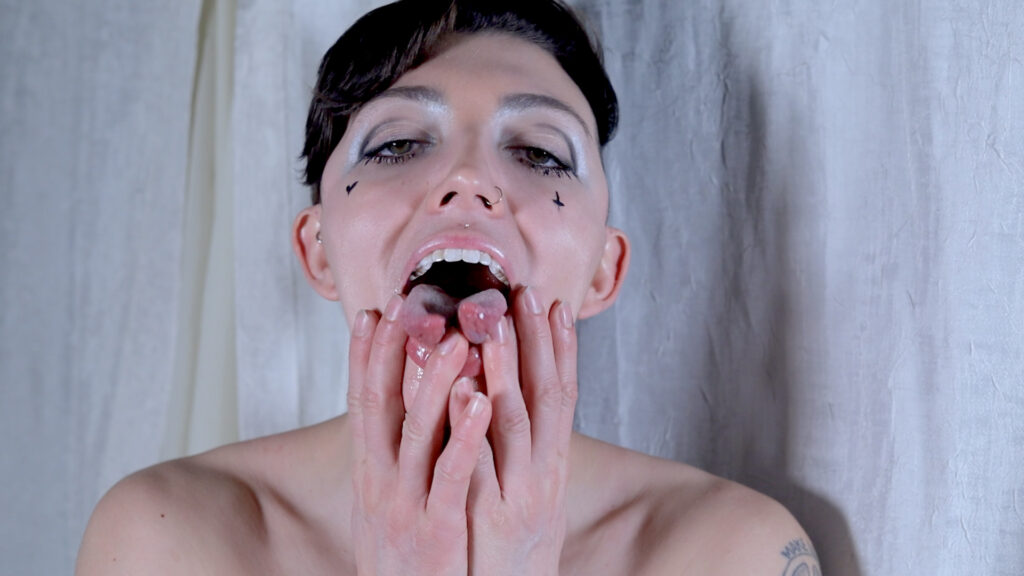 TreasureCams studio head Bella Vendetta will also have two pieces of genuine Western Mass smut showing in the event. "Possum's Peaches and Cream" as well as "Tube Site Punishment"
The show has a sliding scale door fee of $10-20
Check this blog post for more details: