TreasureCams, Bella Vendetta's virtual webcam studio has formally announced that they will be sponsoring Voyeur; A Queer Erotic Film Festival.
The Film Festival, which takes place in person, April 14th in Western Massachusetts, is put together by QueerPorn outfit, Amethyst Brook Collective.
The event takes place beginning at 7 pm at 10 Forward in Greenfield, MA.
Bella will be in attendance at the event, and hopes to also submit a video piece to the festival.
"I was excited when I heard about this." says Vendetta, "I always want to support when I see other queers in the adult industry creating community in the area"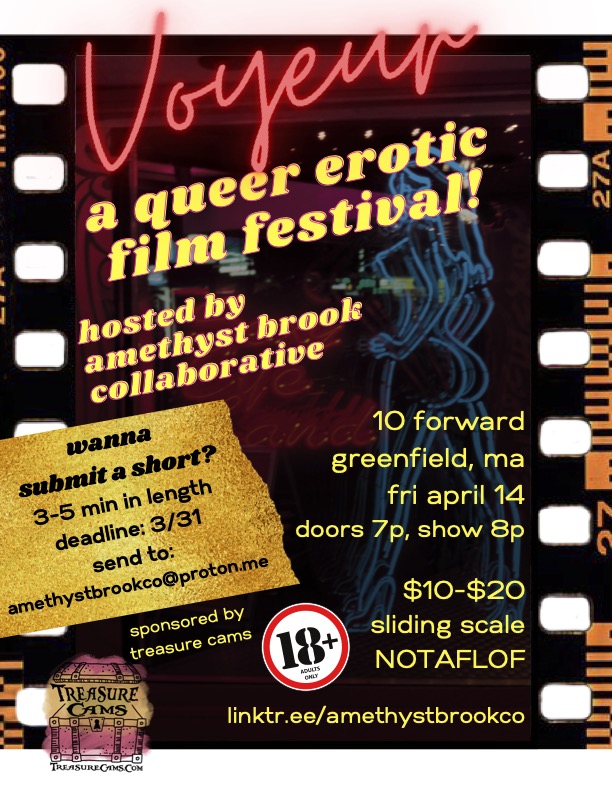 The fest is still accepting submissions
tickets and more info at: https://www.eventbrite.com/e/voyeur-a-queer-erotic-film-festival-tickets-525059185157
event listing on Bella's site:
https://vendettaverse.com/events/voyuer-erotica-film-festival/ ‎
Trailer HERE