Seska is currently nominated for a 2023 Xbiz Cam Award! "Best MILF Cam Model" VOTE HERE daily til May 16th!
SESKA
Performer name:
Seska
Age:
52
Gender:
Woman
Cam links:
http://streamate.com/cam/TheRealSeska
and
Types of cam shows I offer:
I think it would be an oversimplification to say I offer toy shows. Yes, I have dildos and vibrators at the ready to make the experience stimulating for me and for my viewers but my true turn on is making a connection and mutual pleasure my goal. I am also turned on by role play and enjoy sharing true stories from my wild sex adventures. Blending fantasy with real life while on cam turns me on.
I offer Private, Exclusive, Phone, and Cam 2 Cam.
Regular schedule:
Thursday, Friday and Saturday 7am -12 pm Eastern Time Zone, and sometimes throw some other shows in there for special occasion!
Monthly specialty show:
Throwback Thursday on the second Thursday of the month
My sex work career and how I ended up on cam:
I got my start in amateur porn in 1998 via my swinging adventures. I created and ran my personal porn site from 1998 to 2010. I took a few years off to study nutrition, holistic well-being and worked as a sex educator and threesome specialist. I made my comeback to independent porn in 2020. I am having a very sexy time during this new chapter in my adult entertainment career. I have the wisdom and experience to embody my pleasure and sexuality on a whole other level and I love sharing that with my fans.
My favorite type of show to do:
Let me talk dirty while we come together. I love it especially if it is a naughty role play like girlfriend's mom, mother-in-law, step-mother, mom's BFF, college professor, or your cougar neighbour. I am also a big fan (and very experienced in) of cuckolding. Let me be your hot wife coming home to you after getting a cream pie by her lover.
Why I love working for myself:
I am a very independent and determined person. Working for myself allows me to earn a living doing something I think is important, have time for my passion projects (I'm a Desire Map Facilitator for other mature women and sex workers) and be there in significant and meaningful ways for loved ones.
Favorite bands:
My favourite vocalist of all time is Julie London. In terms of someone more recent, I am currently listening to Blood Orange. I also love 1980s New Wave and Pop as well as 1950/60s lounge music
Favorite movies:
Some 1980s classics I quite like are Clue, Nine to Five, Alien and Aliens, and Terminator 1 and 2. More recent fare I've enjoyed Knives Out, Midsommar, Promising Young Woman, and One Night in Miami.
Favorite tv shows
I really liked Wanda Vision. I also am a regular viewer of Outlander (I've read the books multiple times), The Marvelous Mrs. Maisel, The Crown, Star Trek Discovery, and General Hospital.
Favorite foods:
I like my snacks! Some favourites are vanilla pudding, Mini Wheats, pb and j sandwiches
Favorite toys:
Satisfyer Rabbit, Rechargeable Magic Wand, and We-Vibe Ditto (vibrating butt plug)
Wishlist link:
https://www.comeasyouare.com/a/wishlist/5078298034270 (when buying something for me section let them know the gift is for Seska in the note and they will mail it directly to me.
Categories:
Mature, Milf, Cougar, Cuckold
Live Cam: therealseska.cammodels.com
Website: www.seska.com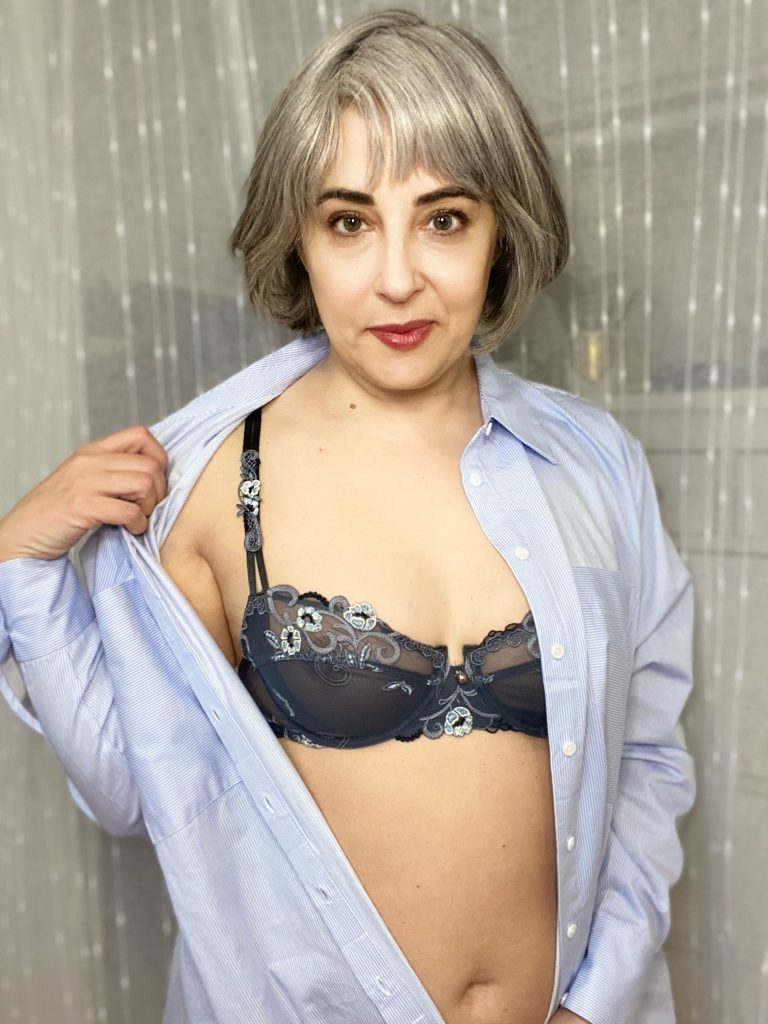 Some TreasureCams content that features Seska!
Want MORE Seska? Consider subscribing to her personal website: