It's the first tuesday of October, so it only seems fitting that we would begin the month of Halloween with our resident self proclaimed Garbage Witch: Nik Crave!
Check out this interview with Nik from pride month in June, which was part of the K97 Pride month takeover, Nik talks about taking a big leap to go full time camming and how she had alot of feels about it.
Check out the interview here:
Since this interview aired on the radio, Nik has since been camming and cumming up a storm online! You can check the TreasureCams calendar to see her schedule:
Wanna know Nik even more and what she likes? Check out her Treasure Cams profile here:
and of course, don't forget to add her to your favorites, and turn on alerts so you can be alerted anytime she goes online! NikCrave.cammodels.com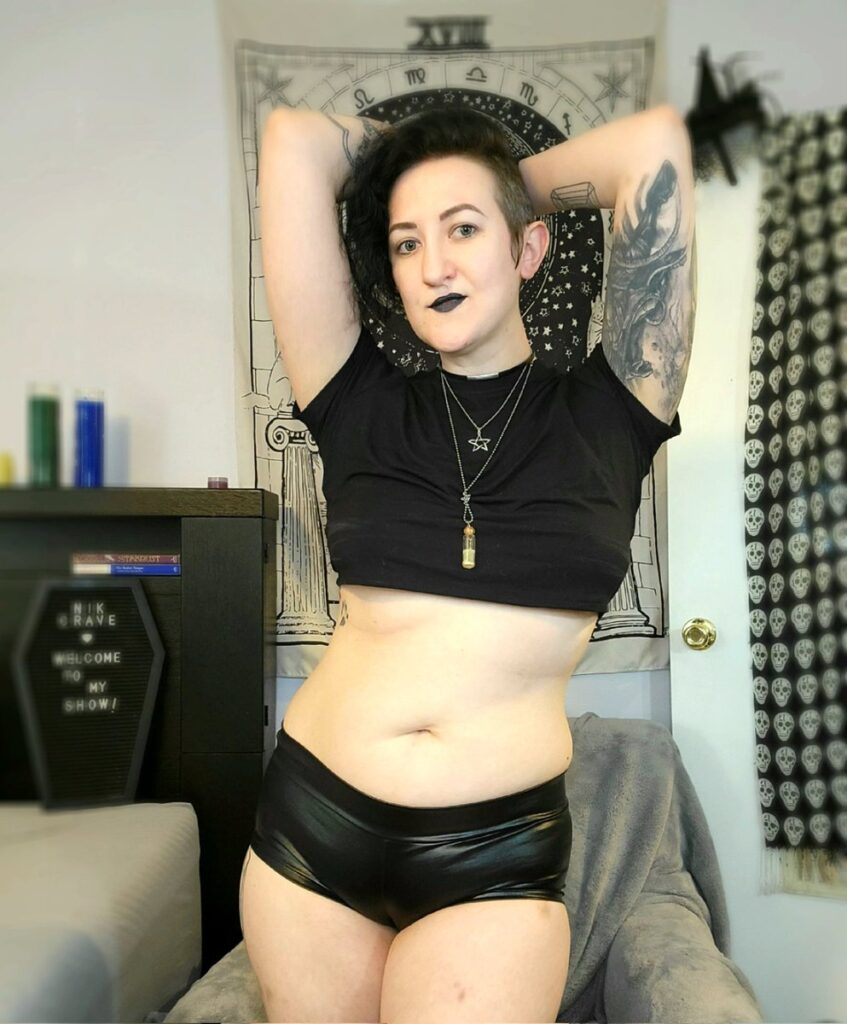 This episode of Treasure Tuesday was brought to you in part by: Super AJS gaming channel on youtube!
Check out our buddy Super AJS doing a video game channel with some of my favorite games!
https://www.youtube.com/channel/UCoc9vx545o6NxdxNb23qB0A
In the spirit of October, Fall in New England, and all things metaphysical, we are also including this portion of inter view with Justin and Rebecca of Wild Soul River herbal and handmade store in Williamstown, MA. our CeHo Bella also sells her hand crafted, smmall batch oils, perfumes and sprays there! Check out the full shop online:
listen to the full interview below:
Connecting to community and incorporating herbal medicine and good health practices are a big part of camming success for Bella, so it's cool to see how this stuff can tie into sex work as well. And how powerful it is to have herbal medicine community support sex workers! We will be announcing a cool virtual Treasure Hunt later this month that is partially sponsored by Wild Soul River so stay tuned for that! Visit WildSoulRiver.com for the full online shop.