Nik Crave is a brand new webcam model who has been having an absolute BLAST meeting new folks and performing live on cam!
they are live multiple nights every week and enjoy doing toy shows with multiple orgasms and is currently exploring anal training. Your fave goth girl next door!
Nik Crave
Age:
29
Gender:
non binary femme (they/she)
Cam link: NikCrave.cammodels.com
Types of cam shows I offer:
TOY TOYS TOYS! Incredibly orgasmic! I want you to feel like you're having a nice chat with your super hot goth girlfriend…..who cannot wait to cum on cam for you… JOI, CEI, SPH, cam2cam, anal training, sloppy BJ with lots of spit and drool, dirty talking, hitachi magic wand, spanking, foot worship, nipple clamps, knee high and thigh high socks and stockings… I am discovering more and more things I enjoy doing on cam so stay tuned!
My sex work career and how I ended up on cam:
I have always been an exhibitionist….so giving me a smartphone with a camera meant it was only a matter of time before I started getting naked on the internet! Thankfully, I have vastly upgraded my set up and I am really loving interacting with all my new fans on TreasureCams! I am also a hairstylist and I feel like there is a surprising amount of overlap in both of my jobs. Creative, fun, outgoing, kind, upbeat, and entertaining personality traits do well in both of my chosen professions. I have always said that I was good at Cooking and Cutting. Now I can add a third C to the list: Camming (or Cumming, take your pick!)
My favorite type of show to do:
I am really enjoying doing more anal play and wearing my nipple clamps. But, I am not going to lie….of course I love cumming again and again. Always exciting when I get to show off a new toy!
Why I love working for myself:
I have never had more fun at a job! I am a creative, outgoing, and very sexual person. Being able to combine those traits and be a TreasureCams performer has been such a great experience.
Favorite bands:
Nick Cave and the Bad Seeds (that should go without saying…), Nine Inch Nails, Sonoio, The Black Queen, Big Black Delta, Fleetwood Mac, Underworld, Go Fight, The Heavy, Love & Rockets, Ego Likeness, Stoneburner, Fad Nauseam, Metamyther, Killing Joke, Daft Punk, and ok I am going to stop now but I think you get the idea!
Favorite movies:
28 Days Later, World's End (and the whole Cornetto Trilogy!), The Kingsman movies, It's a Wonderful Life, Trainspotting, Midsommar, and I fully admit to repeated viewings of the Les Misérables in Concert: The 25th Anniversary
Favorite TV shows:
Just about any cooking or food (instructional, travel style, or competition) show that's ever existed. I have a guilty pleasure of watching bad reality TV. But I don't feel guilty about it. Letterkenny, The Good Place, and Schitt's Creek are often in repeated rotation along with Mad Men. American Horror Story (yes, of course Coven is my favorite). Doctor Who (before you ask, the answer is The Tenth Doctor, forever and always).
Favorite foods:
This is a cruel and rude question to ask me, making me have to choose! I love cooking and have professional background in the culinary realm. If I had to pick, I would say risotto is my "go to" dish because it is so versatile. Cooking for others is such a joy for me….my friends have called me Goth Martha Stewart!
Favorite toys:
Another mean question! I have been expanding my toy collection but if I had to pick, I would say my Hitachi Magic Wand and any of my jelly dildos.
Wishlist link: https://www.amazon.com/hz/wishlist/ls/2YOD9E8O0HQX6?ref_=wl_share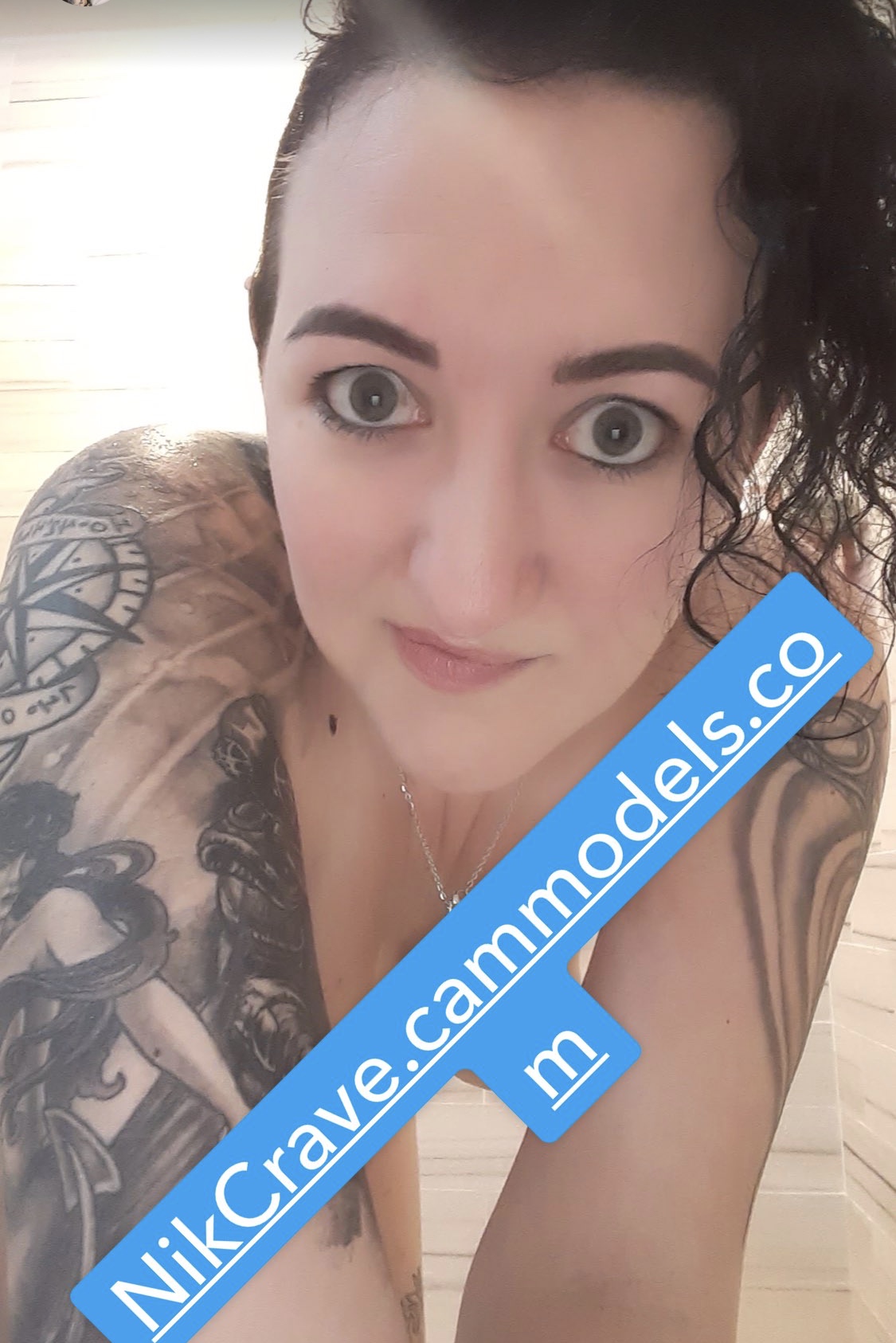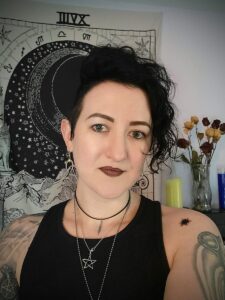 content featuring Nik Crave: