Mia Sabriel.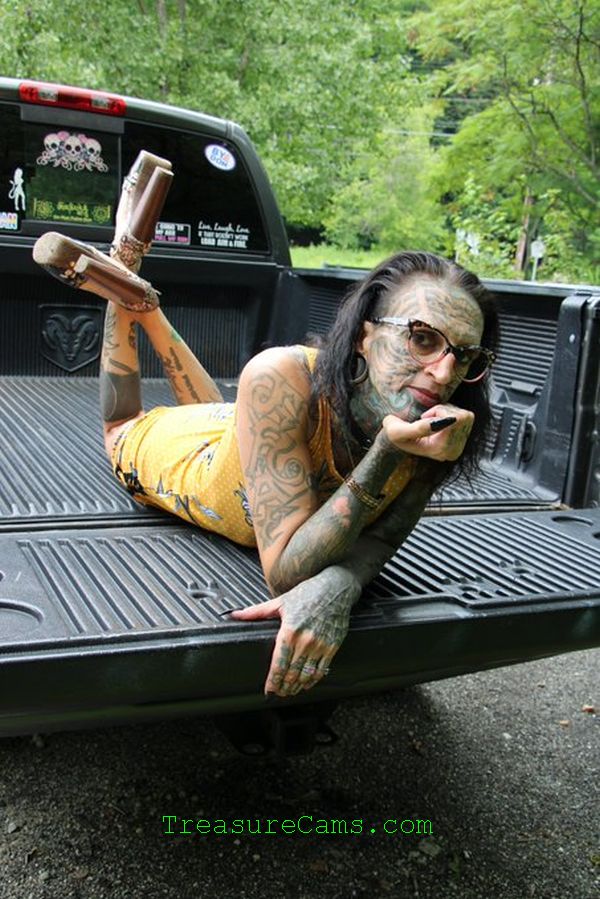 Age:
47
Gender:
Transsexual female (she/her)
Sexuality;
Pansexual
Types of shows I offer:
All things feet. I love feet and mine are insatiable. Anal, spit and mouth play are a must. Vore and some BDSM play. But all that is trivial. I just want to please you. Make you feel amazing. Drain the soul out of you. Make you think of me every minute of the day.
My sex work career and how I ended up on cam:
I've dabbled in the adult industry for over twenty years. I was a photographer for quite some time, always directing models on what I wanted them to do and was dying to get in front of the lens. So I started posing for photographers and grew an audience on social media. I love modeling, I love my body and I really love connecting with others who are as constantly horny as myself. So here I am.
My favorite type of show to do:
Is one where you walk away so pleased you can't wait to cum back and see me again.
Why I love working for myself:
I've been working for myself for over 20 years now. I couldn't imagine working for someone else.
Favorite bands:
Omgoddess. My taste in music is so eclectic. Absolutely love jazz classics like Nina Simone, Billie Holiday, Etta James, and Ella Fitzgerald. Love Pink Martini and blues like Big Momma Thornton. Huge fan of late 80's early 90's rap and hip hop. Deftones, Tool, SOAD are always on rotation as well as Snow the Product, Cardi B, DOECHII, and the list goes on
Favorite movies:
True Romance, Deuces Wild, The Professional, Silence of the lambs, Frozen 2, Tangled, Autumn in New York, there's just too many lol
Favorite TV shows:
Criminal Minds, Pose, Chicago MD, NCIS. Honestly, I don't really watch too many shows
Favorite foods:
Love sushi. Noodles are yummy and a nice bloody rare rib-eye will definitely get my attention
Favorite toys:
Suction cup dildos, vibrators, restraints and anal plugs. Pretty ones 😏🥰