We are BACK to our regularly scheduled monthly team meetings for all active performers and content creators signed up to the TreasureCams virtual studio!
Our next meeting is THIS SUNDAY! 4-6 pm EST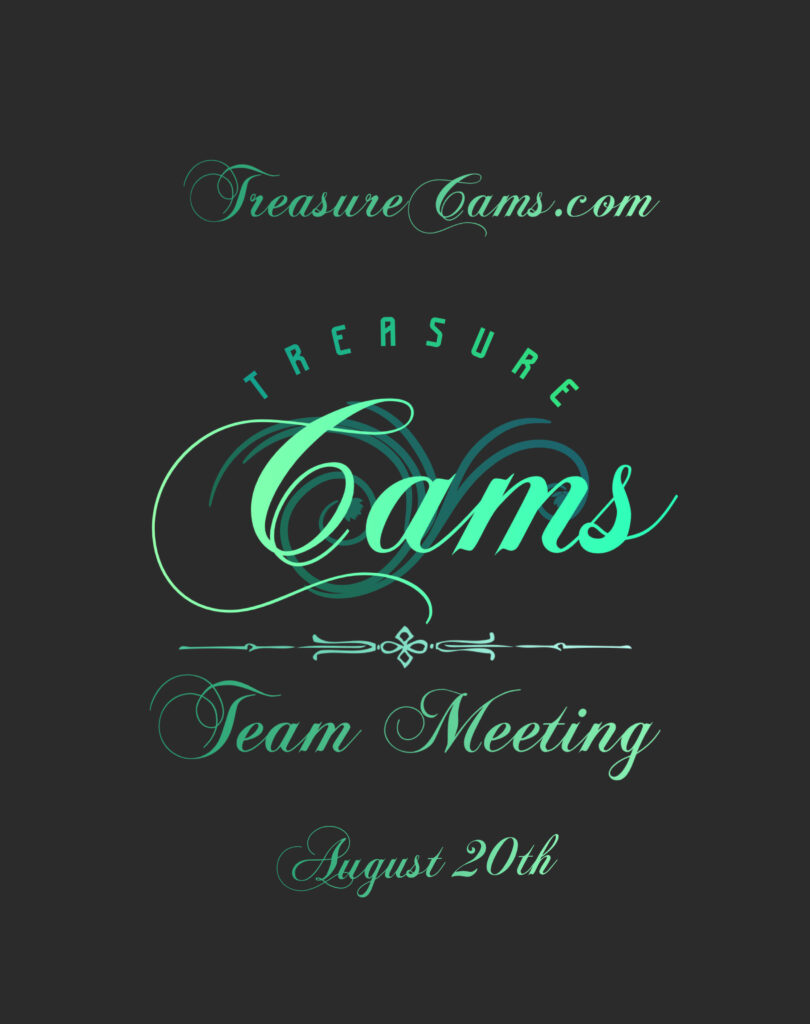 we'll be welcoming our many new models from this past month, talking a bit about our upcoming busy season and how to get the best ranking so you're in the best possible position to rake in the money!
There's still plenty of time to sign up to stream with us and join this meeting!
Check out this page:

This particular meeting will not be recorded, BUT many of our important or specific topic meetings ARE recorded and are shared with the TreasureCams performer only forums, so you can access them anytime you wish!
During this meeting we'll also be dropping some exciting news for NEXT month's meeting and an exciting new paid promo bonus for our models who sign up to stream with us on streamate!
Check out all the info on the stream with us page and get in touch with any questions!