Got a question for us? That's normal! We're happy to answer any questions you have before signup, here are some answers to commonly asked questions: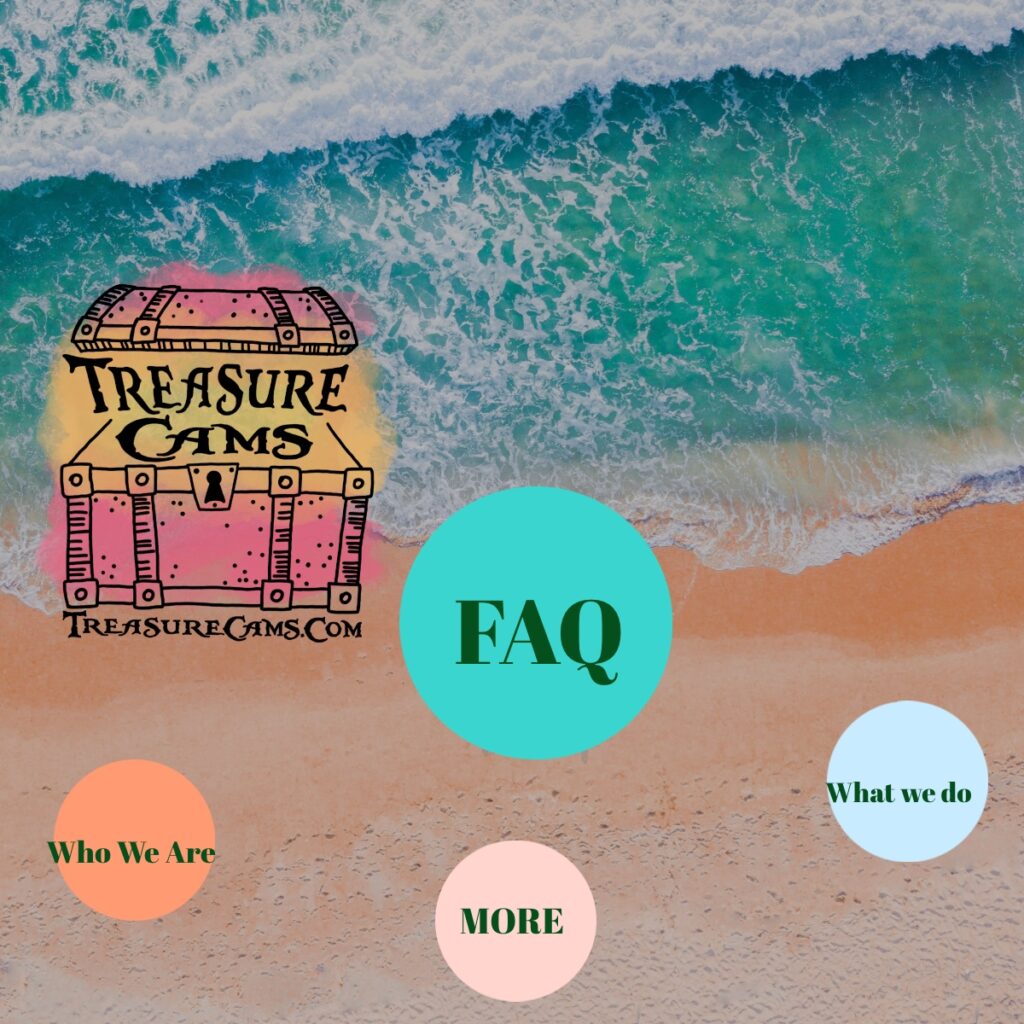 What is TreasureCams?
TreasureCams is a virtual webcam studio and model community run by veteran pornstar and award winning cam model: Bella Vendetta.
We help you get set up on cam or subscription platforms, talk you through the set up process, and help speed along the approval process. We connect you to a community of creators and performers who are motivated and professional and who share knowledge in our Performer Only Forums. We provide training videos and walk throughs, one on one consults, and extra promotions to get you the most money possible.
What kind of shows can I do?
That is really up to you! And also which platform you sign up with. We can help you figure out what types of shows will sell best where, which niches you can hit, and how to make the most money.
We have models who earn top dollar doing hardcore toy shows, and also models who are top earners doing fetish, tease and storytelling shows.
YOU and only you decide your limits and we help you market what it is you ARE offering.
*please understand this is adult industry work. This is online sex work and you will be listed next to pornstars amateurs and other adult content creators. You should be comfortable with this when signing up
What do I need?
A reliable internet connection, a smart phone, computer, tablet or desktop computer. Certain platforms have different criteria for the equipment needed. Our top performers have dedicated higher end computer and top of the line webcams. But you can work your way up to that, we've successfully started folks on their smartphones.
How much time do I have to commit?
I thrive when I am helping folks who want to make this a career and a main source of income. It is totally valid to do this as extra income or a side hustle. I prioritize my time to helping folks putting in 10 hours or more per week. No matter what your schedule or ability level allows, all TreasureCams models who are active get access to the forums, meetings and personalized help.
How much does it cost?
It doesn't cost anything to join! You just sign up! Depending on the platform, the studio gets a small percentage of earnings. Most platforms the studios cut comes from the platforms end and not yours. A breakdown of each percentage is underneath the signup info on the CAM WITH US page and also the PLATFORMS page.
What do I get?
This answer is so long it required it's own blog entry! A full breakdown of perks for performers can be found here:
Is the money taxed?
You are a 1099 independent contractor. YOU are responsible for claiming all income and paying taxes. We do provide basic tax help and advice, with some workshops around tax season.
How do I know which platform is best for me?
It really depends what you are looking for, what you are offering, what you are hoping to earn, and how much time you are looking to put in.
Not sure which platform to sign up for? Drop us an email and let us know a bit about you, your industry goals, ideal schedule and what types of content you'd want to offer. Include some links if you have any, and we can help you figure out the best direction to go, and even a sustainable schedule.
TreasureCamsRecruiting @ gmail.com
How do I sign up?\
Ready to learn more and sign up?
Check out our streaming platforms here:
And our subscription platforms here:
*PS the graphic is of an ocean because I have lots of analogies about camming being like fishing out on the ocean, and the internet is the big bad scary sea, and having a great studio who actually cares about your experience and income, is like being in a safe harbor. But anyyway, I'll tell you all those stories when you sign up!