Model Name:
Shae Wednesday
Cam Link:
streamate.com/cam/ShaeWednesday
Gender:
female
Sexuality:
Pansexual
type of show I offer:
If I had to summarize my shows with one word, the word I would choose is 'genuine'. There is an air of authenticity to my performances which makes me stand out. You can tell I'm having just as much fun as you are!
Regular Schedule:
Saturday mornings 8-12 and Sunday mornings 9-1EST
Monthly Specialty Show
Specialty cosplay!
My sex work career and how I ended up on cam:
When I was about 19 years old, I started doing nude photoshoots. I fell out of the field for about a decade and have picked it up again due to my being out of the controlling and abusive relationship that inhibited me from doing what I love. I've moved on to filming my own content for extra money here and there, but I really enjoy doing it and if it ever becomes feasible for me to work full time as a cam model/go back to stripping I would do so in a heartbeat. I love to incorporate my creativity into the content I make.
My favorite type of show to do:
Anything interesting or creative! I love to to blasphemy stuff because it's a personal turn-on of mine, same thing with smoking cigarettes. I've always been a huge fan of Julie Simone's smoking videos and I'd love to maybe film something like the kind of videos she does. I'm naturally submissive so I like to be submissive on camera, too.
Why I love working for Myself:
I'm an incorrigible lunatic Sagittarius art hoe. The best boss is my own boss.
Favorite Bands:
Nightwish, Opeth, Cult of Luna, Moonsorrow, Within Temptation, M83, Dir En Grey, Swallow the Sun, Amorphis, Dark Tranquility
Favorite Movies:
The Blair Witch Project, The Void, Requiem for a Dream, Possum, Frontier(s), Inside, Martyrs, A Tale of Two Sisters, Kairo, Audition
Favorite TV Shows:
Can't really think of too many that I've liked, lately. I'm more of a podcast person for series stuff :D; Archive 81 was pretty good! I like what I've seen of True Detective as well. If I watch TV it's honestly usually Forensic Files or Unsolved Mysteries to fall asleep.
Favorite Foods:
Anything cheesy and salty is pretty much my jam.
Favorite Toys:
I lean towards smaller vibrators and clit toys in terms of preference. I have a few big dildos and they're good for making me squirt and stuff, but I like the Tracy's Dog clit teaser ones the best 🙂
Wishlist link:
https://jointhrone.com/u/shaewednesday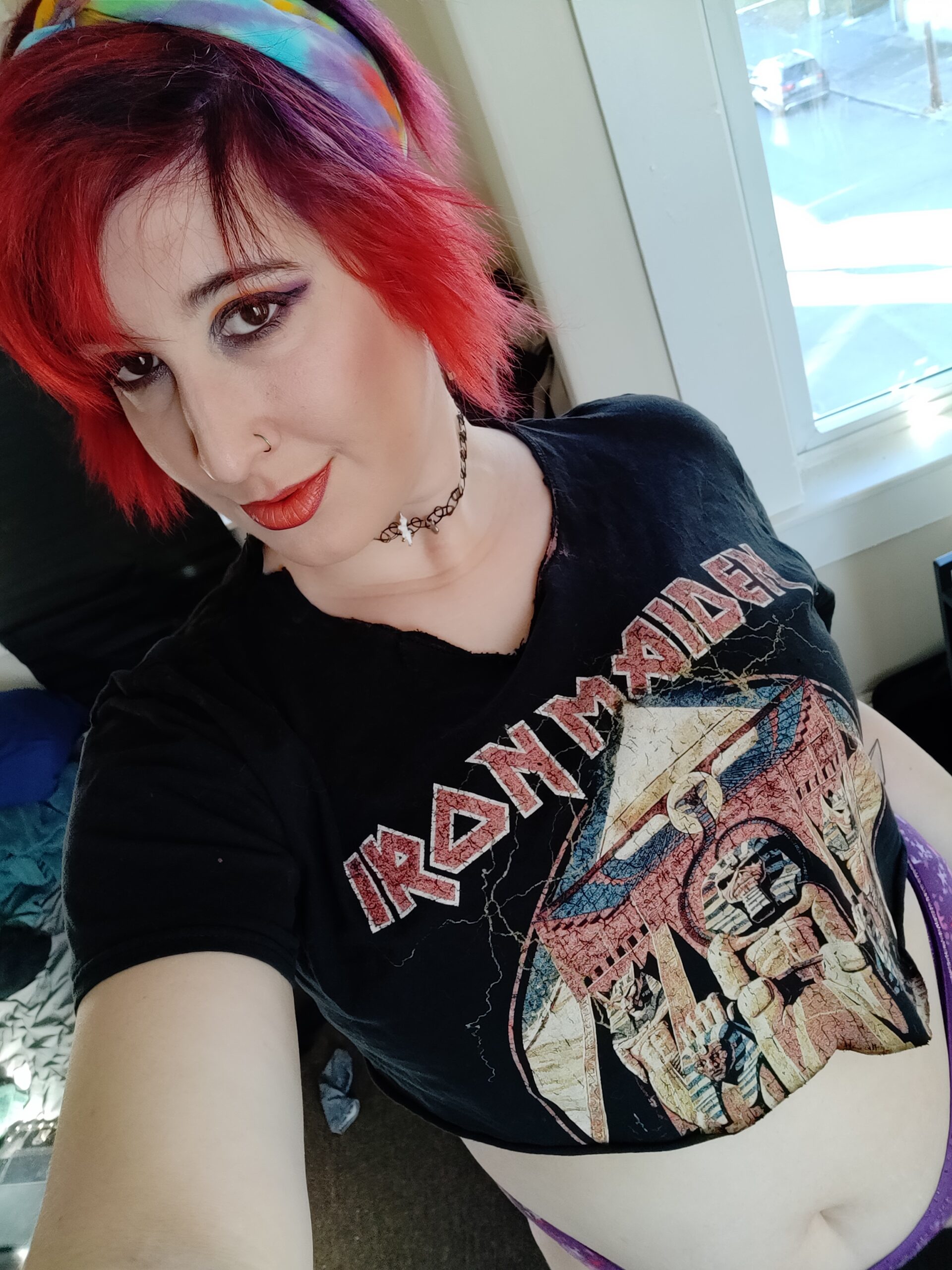 Categories:
big boobs, natural tits, smoking, alt girls, cosplay, smoking fetish, submissive, kinky, amateur
Blog content featuring Shae Wednesday: