TreasureCams is proud to announce we are formally seeking pre nominations for one of our favorite performers, the one and only Succubus Miss Gigi Fox!
Miss Gigi Fox is seeking a nomination for "Rising Star female" for the 2023 Urban X Awards.
You can nominate her for FREE for this award by filling out this form for FREE anytime before May 31st!
https://urbanxvoting.com/pre-noms/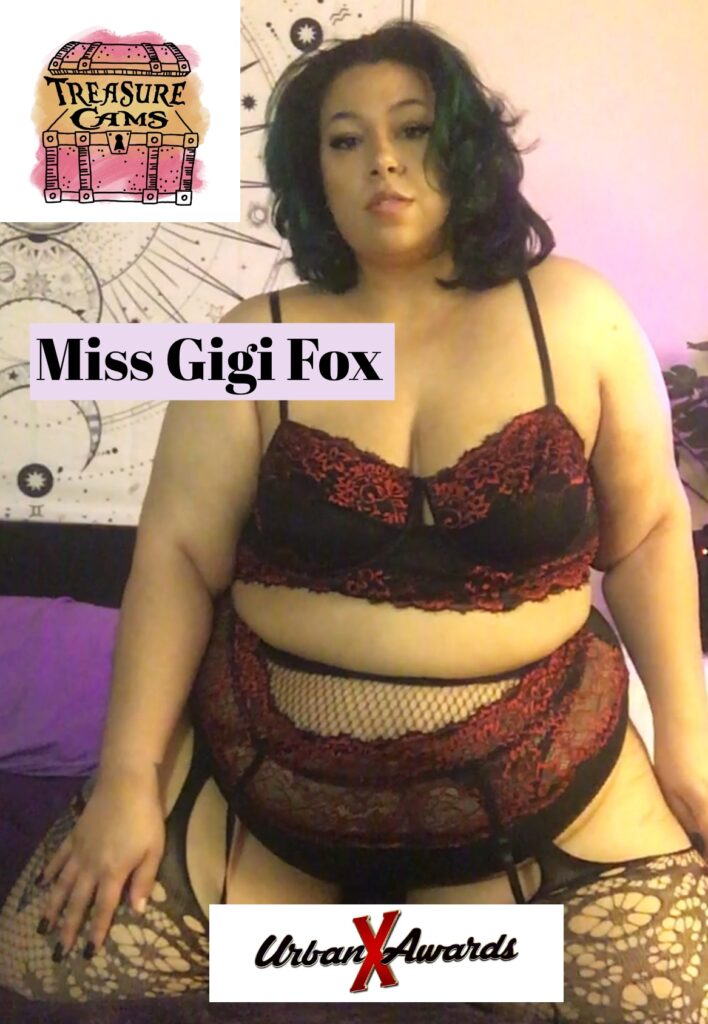 Catch Miss Gigi Fox live on weekend nights, find links, what tickles her fancy and MORE here: