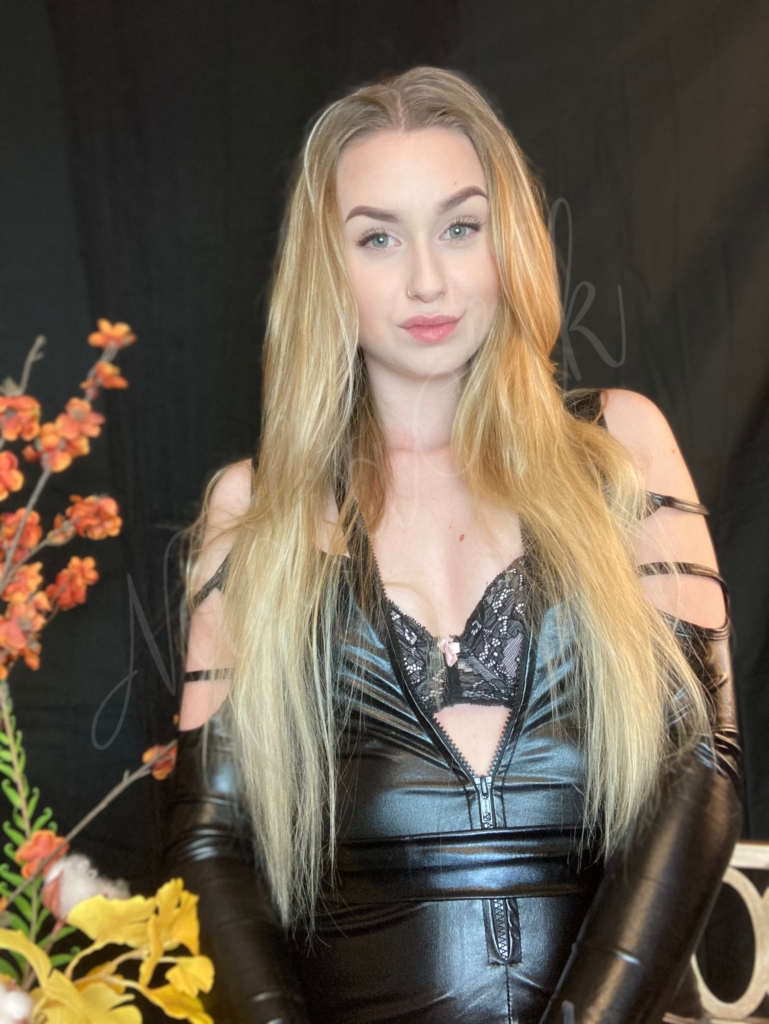 Model Name:
Nadia Silk
Cam link:
Age:
A seasoned 23
Gender:
Female
Sexuality:
Bisexual
Type of shows I offer:
Femdom | Findom | Giantess | CBT | Ignore Sessions | SPH | Squirting | Roleplaying | Worship | Domination | Mind Fuck | Pain | Pleasure | Tease & Denial | Advice |
Monthly Specialty Show:
Femdom Friday
My sex work career and how I ended up on cam:
I began my journey through the industry, when I needed to regain some confidence. I found myself searching my body and my sexuality with new found loves and appreciations. I began my SW career as a young 18 year old sugar baby. I found myself straying from it because it mentally put me at my worst constantly being objectified. I needed to try a different approach. I fell into Femdom/Findom and fell in LOVE. I found an outlet and a rush from the total power exchange it brought me. I am passionate at stepping on men now, with nothing short of pleasure that it brings to me. I have a praise kink, and as a Mistress I'm sure you can see how I get off on this. I've offered customs, sexting, help, items and serotonin to those over the years. Through SW I was able to take control of my body, my mind, and a sea of pathetic men. I have been a Pro Domme for a year and a half now! I am truly thankful for my journey and hope you become a part of it!
My favorite type of show to do:
Domination / Worship
Why I love working for myself:
I am a female entrepreneur of a small business. I am able to take my hoe money, and turn it into moe' money. I have the freedom to work hard and play harder. Working for myself allowed me independence and equipped me with skills that are priceless.
Favorite Bands:
I listen to a lot of old school Hip Hop / R&B, but will listen to anything depending on my mood.
Favorite Movies:
Science of the Lambs / SAW
Favorite Shows:
I'm on YouTube 24/7 listening and watching true crime shows or podcasts.
Favorite Foods:
Asian Cuisines or Southern Comfort
Favorite Toys:
Womanizer / Rabbit / Heart Paddle
Wishlist Link:
https://www.amazon.com/hz/wishlist/ls/1LT5JY439HVN8?ref_=wl_share
Categories:
Femdom, Findom, CBT, Humiliation, Goddess Worship, SPH, Advice, Blonde, Squirt, Submissive Training, Brat, thin, Domme, kink, fetish, worship,