Hard to believe it's been one year already, but in some ways, feels like much more! Our little studio has grown so, so much in the past year and changed so many people's lives in the process.
We hit our end of the year goal and signed up 50 new models in 2021! We had multiple models win high earnings contests and be included in the top earning performs across the entire streamate platform!
We've had multiple performers get nominated for multiple webcam awards AND we've seen TreasureCams performer Chelsea Poe take home best trans performer at the YNOT cam awards for 2021.
Honestly and truly, beyond our wildest dreams.
We have huge, huge goals for this year for the studio!
To celebrate our first year in business we are awarding our TWO TOP EARNING MODELS this week with a gift basket filled with posh beauty products and specialty items. As a reward for working so hard and to show appreciation. Please check back with our calendar to see who will be streaming this week!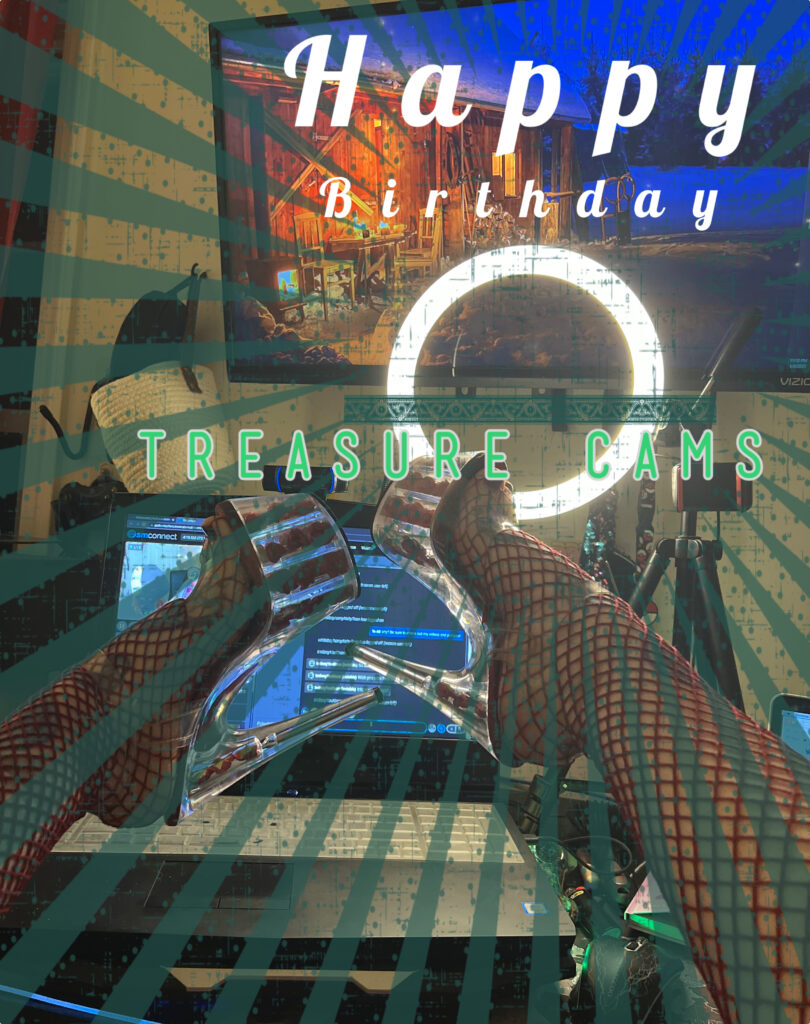 Interested in joining the studio and have some support and gaining traction and fans from our great momentum we've been building?
Check out the CAM WITH US page: